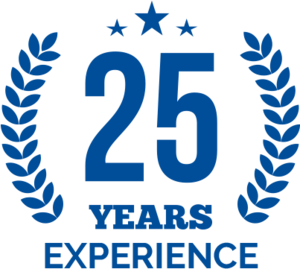 Avid IT Solutions (a division of Avid Operations, Inc.) specializes in commercial and industrial network infrastructure. Avid IT has a proven record of client satisfaction in all aspects of its daily operations. Our primary mission is to provide a service that goes well beyond our clients expectations and always being good stewards of their finances. Every project we undertake has a uniqueness to it, so we recognize and approach each one as such. With over 25 years in the technology industry, knowledge and experience are the attributes which Avid IT brings to every project large or small.
Fully Insured
We are fully insured holding a policy with Celina Insurance Company.
We have coverage including commercial general liability and workmans compensation.
We have had zero claims working in the field since 1995. We pride ourselves in having a track record of excellence and safety. We strive to bring this approach to every project we are involved in and every client we work with.
Our clients can rely on us to complete any and every job with an excellence that should be expected.
Background Check
All of our technicians have been background checked and drug tested to assure our clients of our dedication to excellence.
Each technician employed by Avid is a representative of the company and will always conduct themselves as such.
Safety on site is paramount and anything less is a disservice to our clients.
Lift Certified
All field technicians are boom and scissor lift certified by OSHA.
We have operated every size and type of lift in every possible environment.
We have a commercial Sunbelt account which enables us to provide aerial lifts right where we need them, when we need them. We are experienced in commercial and industrial environments where choosing the right lift matters.
This could also include what obstacles are in place and acquiring the right equipment tht can make all the difference.
BBB Accredited
Avid remains accredited with the Better Business Bureau to instill confidence in it's clients.
Our site shows the BBB seal proudly and we encourage prospective clients to view our profile online.
We are also registered with Dun & Bradstreet with the intention of credit transparency and to assure our clients of our financial responsibility as a company.
National Coverage
Our national headquarters are based out of Fort Wayne, IN.
Our service area covers the entire United States. We have international clients including but not limited to; Canada, Europe and Mexico.
Some of our sales staff and technicians are multilingual.
Algunos de nuestros técnicos y personal de ventas son multilingües.
HIPPA Experience
Avid is experience in HIPPA privacy and we have several clients that rely on our ability to handle secure information responsibly.
We have worked in several medical environments including hospitals, surgery centers and doctors offices.
Avid takes client information seriously and it shows in our commitment to our integrity.