Network Infrastructure Services
Choosing the right service provider to support your network infrastructure is vital to the success of your business. We take pride in placing network infrastructure solutions for the clients' needs before all else. We strive to provide the highest quality of support, which our clients have come to expect from us. Network infrastructure is the core of your operation. From design to implementation, Avid creates the perfect environment for your current and future needs.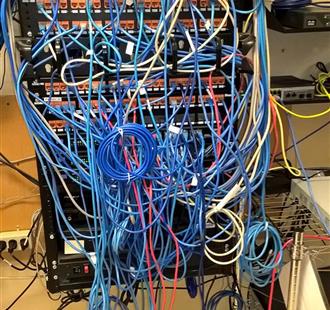 Do your closets look like this?
Do you spend too much time tracing issues?
Avid organizes your MDF and IDFs. An organized network cabinet runs cooler, cleaner and reduces future service times.
We understand that an hour of downtime could mean thousands of dollars of revenue loss and the implications of that.